From Creative
to CEO to Coach…
I'm there to show you that anything is possible!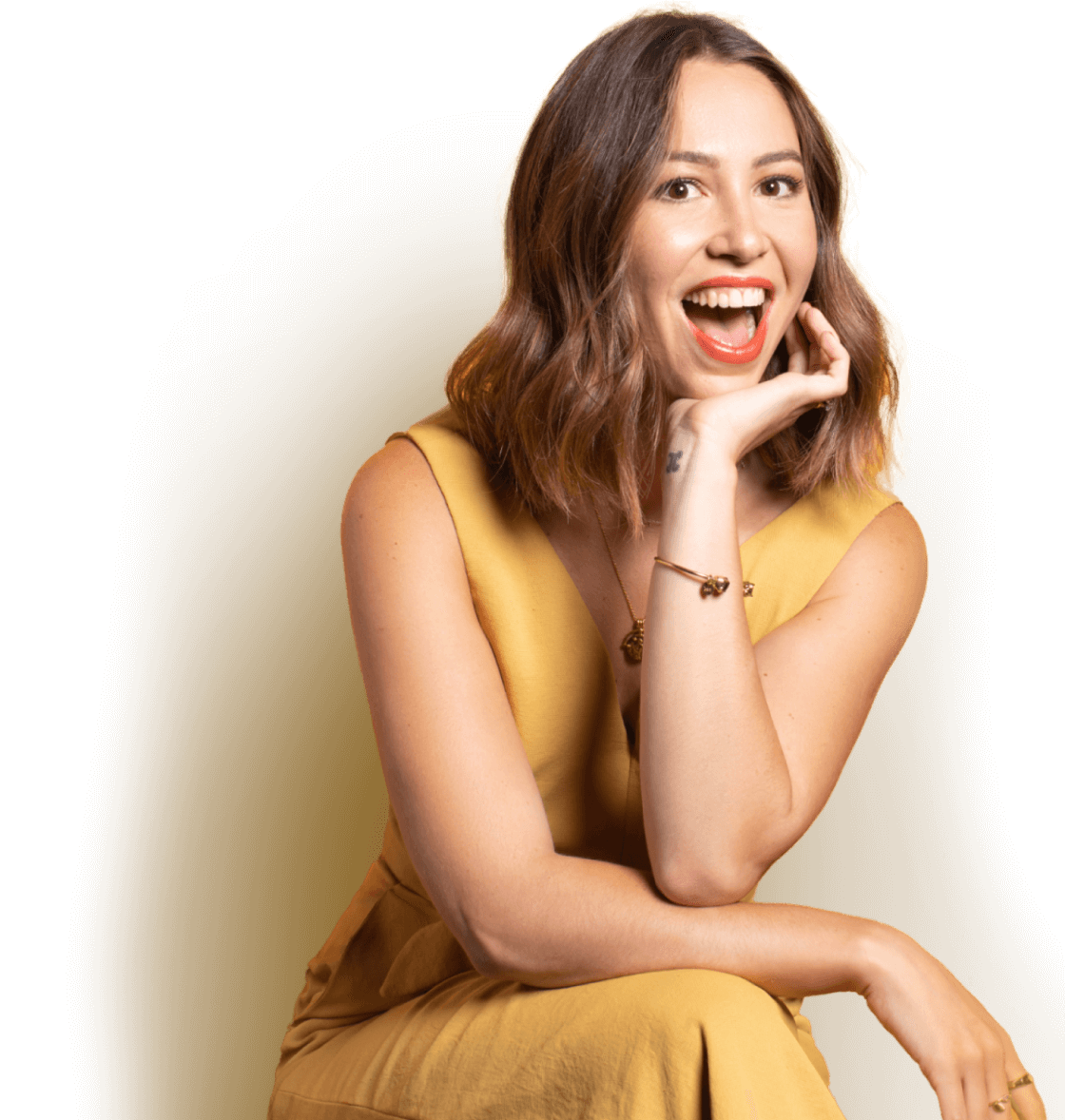 After growing an award-winning international agency from a coffee shop in Portugal, my obsession is helping other creatives exceed their dreams.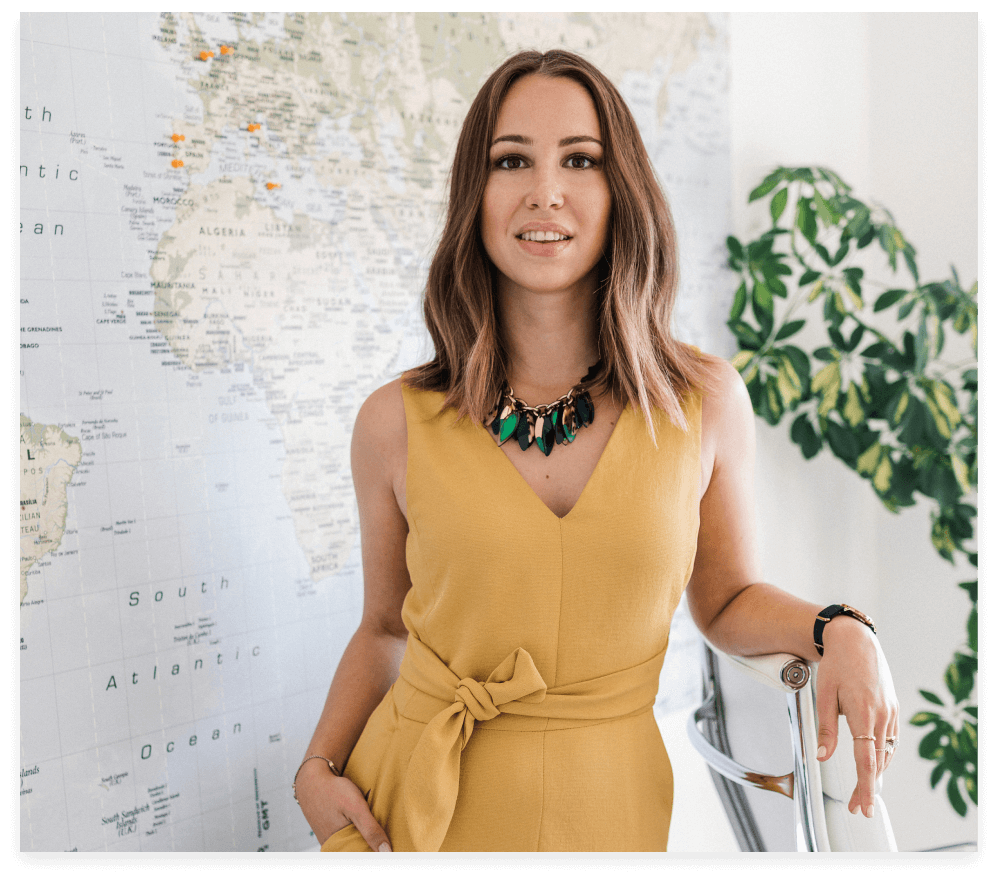 My entrepreneurial journey started in the playground…
Yep, I was the creative kid that didn't just make hand-made illustrated books, but sold them too.
I remember proudly taking pre-orders for my books in the playground and then skipping home to make them! (Truth be told, I kind of turned my home into my first agency…I'd be drawing the illustrations, my mum would print them, and my sister folded like a pro).
It was my determination to turn this passion for creating into a thriving business that led me to found my agency Gif Design Studios with my husband when I was just 22.
And I now share everything I've learned along the way through career coaching for all sort of creatives as part of my Ambitious Creatives brand.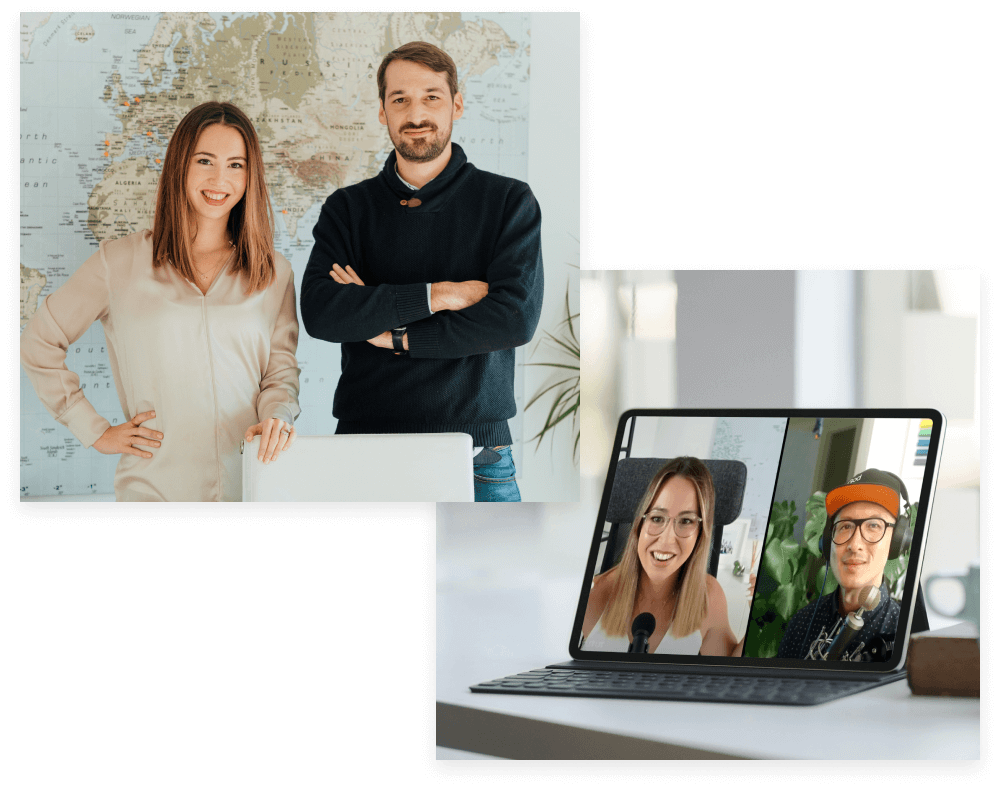 I never settled
AND YOU SHOULDN'T EITHER
"Joana believes in people when they don't necessarily believe in themselves"
She is a ray of sunshine and has a positive presence that is both infectious and inspirational. Joana really cares and has huge integrity — she'll never tell you to try or do something that she's not done herself, ever. There's nothing theoretical with her. She's done it and she's talking about it. She's not hypothesising.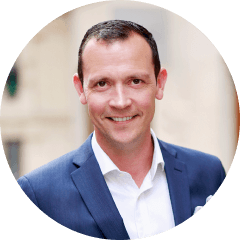 Author and CEO of Book Yourself Solid
THE WINDING PATH
From quitting my first job to creating an award-winning agency and beyond...
I landed my first job as a graphic designer in London. I loved it but couldn't help but envy my boss's freedom, his fancy green smoothies (that I couldn't afford), and so I spent my commute dreaming up freelance plans...
My first ever freelance gig... I sold a logo for $800. I set myself the goal of earning $2,500 to invest in Marie Forleo's B-School.
After replying to publicity expert Selena Soo's email newsletters, I ended up working as her intern in New York for a week... unpaid, yet one of the most valuable opportunities in my career.
Quit my job and moved to Portugal with my (now) husband José to set up our design agency, Gif Design Studios.
Gif Design Studios moved into its shiny new Porto office after 9 months of being run out of local coffee shops.
I spoke on 9 stages and won a public speaking competition that led me to speak in front of an audience of 3,000. (Sounds great on paper but honestly, this year exhausted me and was a big lesson learner.)
Gif Design Studios celebrates its fifth birthday! We had a team of 5, had generated over $1.2 million in 5 years, our work had been featured in books, and we'd worked with big industry names.
Mid-pandemic I became a mama to our beautiful baby boy and my whole work perspective shifted...
During my maternity leave our agency continued to thrive without me, which inspired me to train as a coach to help other graphic designers and creatives on their ambitious journeys...
I launched my mastermind coaching program for creatives, Ambitious Creatives Booked Solid, where I help freelancers get to 6-figures and beyond, without burnout.
Became a mum of 2 (a little girl this time) and passed the 100 student mark with our program, Ambitious Creatives Booked Solid.
... So, nope it didn't happen overnight and I've learned a lot of lessons in the last decade
How to avoid burnout?
And other (not so) Frequently Asked Questions…